Presently, in the hotel, there are 57 refurbished rooms (Double, Twin and Family ones).
In a way to improve the hotel's standing and to further satisfy our guests, a complete refurbishment has begun in January of this year (2022).
Therefore, the hotel remains opened at 50% of its capacity for the whole duration of the work.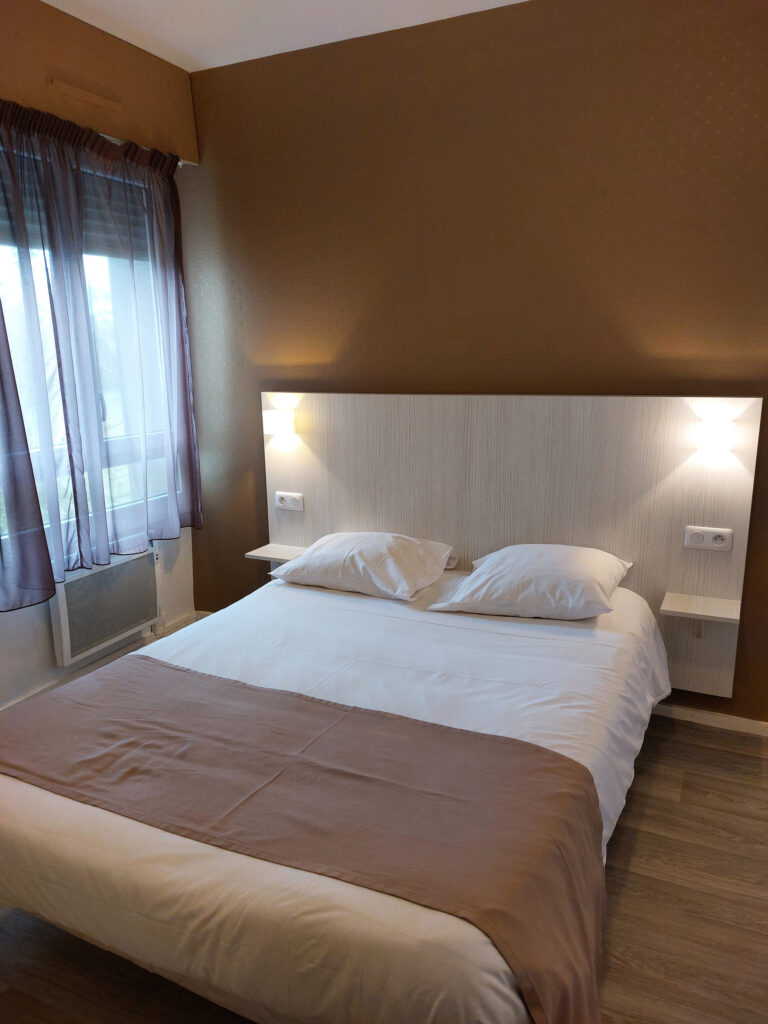 Quality facilities, a guaranteed comfort
Valet size bed (140x190cm, 55inx75in)
Private bathroom with a shower
Pets Allowed
7€/animal/night

Extra Foldout bed
10€/night